Club activities include regular meetings of Club members, plus a Christmas Party and monthly Soup Lunches for members and guests. There are also fund raising events at which the Club welcomes non-members.
__________________________________________________________________
Fundraising Events 2016-2017
The Old Ottawa South Porch Sale was held on Saturday September 10, 2016 at the Club. It was a very enjoyable and successful event.
The Fall Bridge and Luncheon was held on Thursday October 20, 2016 at the Club, and was enjoyed by everyone attending.
The first annual Christmas Craft Fair and Art Sale was held on Saturday November 5, 2016 at the club from 10:00 am to 4:00 pm.  It was a another successful event!
The Shepherd's FunRaiser was held on Tuesday November 8, 2016.  Fashions  and bubbly made it a festive evening.
The Talbot's Shopping Day was held on March 9, 2017, and was an enjoyable way to start our spring wardrobes.
Our Bling for Spring Jewellery Sale took place on April 1 and was very successful due to the wonderful vintage pieces donated by members.
The first annual Life Cycle Ride was held on Saturday June 3rd, and was a very successful inaugural endeavour.
The Munch and Learn Program will hold a High Tea on Saturday, September 23rd to raise funds to help support our after school programs in community houses. Our special guest speaker will be Mrs. Mary Cook.  For details click here.
"Mary Cook is an award winning broadcast journalist, an accomplished author, and a beloved storyteller.  And she is a Valley girl!.  Mary grew up in the Ottawa Valley and has shared her warm memories with audiences through newspapers, magazines and on the radio. She has also written many books as well.  We look forward to listening to Mary at our High Tea on September 23, 2017."
Book Sales are always popular.  The May Court Library at the Civic campus of the Ottawa Hospital holds periodic book sales in the rotunda outside the hospital cafeteria. 
___________________________________________________________________
Club Meetings 2016-2017 
Members – please mark you calendars and plan to attend!
Fall General Meeting and Luncheon on Thursday, October 6, 2016, at 11:00 am.
Fall Education & Convenors meeting on Tuesday, October 25, 2016,  at 1:00 pm.
The Member's Christmas Lunch will be held on Thursday, December 1, 2016.
Spring General Meeting and Luncheon on Wednesday, March 8, 2017 at 11:00 am.
Spring Education & Convenors meeting and New Members Tea on Tuesday, May 2, 2017, at 1:00 pm.
Annual General Meeting on Wednesday, June 7, 2017.
__________________________________________________________________
Soup Lunches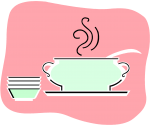 Soup lunches are a great way to meet fellow members. Why not carpool with a May Court friend in your zone, offer a ride to a new member, or bring a member you haven't seen for a while? Come for good company and interesting soups and sweets.  A choice of soup, bread, cheese and dessert, with tea or coffee is always offered.
The next Soup Lunch will be held in September, 2017.
__________________________________________