Club activities include regular meetings of Club members, plus a Christmas Party and monthly Soup Lunches for members and guests. There are also fund raising events at which the Club welcomes non-members.
__________________________________________________________________
Fundraising Events 2017-2018
There will be a Jewelry Show and Sale on Saturday, May 12, 2018 at the Club.
The second annual Life Cycle Ride will be held on Saturday June 2, 2018.
Book Sales are always popular.  The May Court Library at the Civic campus of the Ottawa Hospital holds periodic book sales in the rotunda outside the hospital cafeteria.  The next sale will be held on Tuesday, October 31, 2017.
__________________________________________________________________
Homes for the Holidays, a fundraiser for the Hospice, took place on November 17-19, 2017.  The Club was the location for their Gingerbread Village.
The May Court Club's Christmas Craft Fair on November 4th was a complete success. The Aberdeen Artisans would like to thank all the members of the Artisans and The May Court Club who volunteered and/or donated to make this a wonderful event. Thanks also to the After 5's for looking after the Tea Room, the May Court Library, Civic Hospital, and to Nancy Pyper and Dorothy Scorsone who were our official greeters.  Thank you to you who came and bought; we appreciate your support of the Craft Fair.
The Fall Bridge and Luncheon was held on Thursday October 12, 2017 at the Club. It was great fun for all!
Kathy Yach, Chair of the Munch and Learn Program sends out a big thank you to all the Members in the Club who came to the High Tea on Saturday September 23 and brought their friends. Guests enjoyed our guest speaker, Mary Cook and the Canterbury High School's music quartet. Thanks also to all the members of the Munch and Learn Committee and the Board for their hard work in making this first tea such a big success.
_________________________________________________________________
Club Meetings 2017-2018 
Members – please mark you calendars and plan to attend!
Fall General Meeting and Luncheon on Wednesday, October 4, 2017, at 11:00 am.
The Association of May Court Clubs of Canada AGM on October 20-21, 2017 in Oakville.
Fall Education & Convenors meeting on Tuesday, October 24, 2017,  at 1:00 pm.
The Member's Christmas Lunch on Thursday, December 7, 2017.
Spring General Meeting and Luncheon on Wednesday, March 7, 2018 at 11:00 am.
Annual General Meeting on Wednesday, June 6, 2018 at 5:00 pm., followed by dinner. Location TBA.
.__________________________________________________________________
Soup Lunches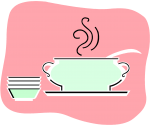 Soup lunches are a great way to meet fellow members. Why not carpool with a May Court friend in your zone, offer a ride to a new member, or bring a member you haven't seen for a while? Come for good company and interesting soups and sweets.  A choice of soup, bread, cheese and dessert, with tea or coffee is always offered. 
The next Soup Lunch will be on Friday, November 24th, 2017. To reserve a place call the Club Secretary (613-733-4681) by Wednesday, November 22th and pay $5.00 at the door.
The dates for the coming year are:
Friday October 27, 2017
Friday, November 24, 2017
Friday, January 5, 2018
Friday, February 2, 2018
Friday, March 16, 2018
Friday, April 20, 2018
Friday, May 18, 2018.
__________________________________________